Western Addition Urban Wildflower

---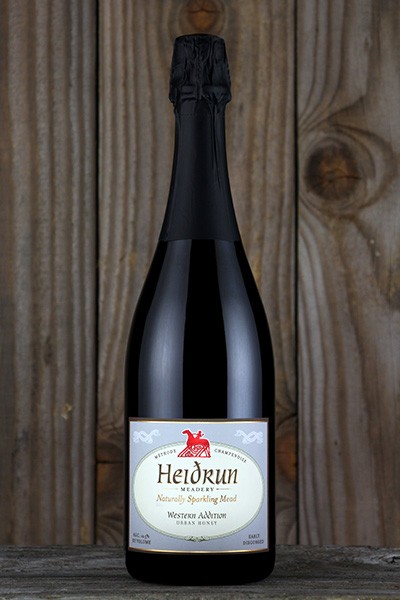 Friends of mine have been keeping bees on a rooftop in the Western Addition neighborhood of San Francisco (which, for those of you not from these parts, is located at the north end of the Golden Gate Park Panhandle) for a few years and harvesting a surprising abundance of honey from them. Provided the opportunity to produce mead from an "urban honey", I could not turn down the offer of their excesses.
In flavor and aroma, this is one of the lightest meads we've ever produced. We have come to a consensus that there are subtle notes of apple and of oregano. But these are so subtle, I hesitate even mentioning them.
This varietal is off-dry and only very slightly effervescent -- indeed, nearly still. This would be disappointing if it were not that it really is a beautiful wine, clean and crisp with a roundness suggestive of a fine German Riesling. Knowing this beforehand, I have no doubt you will drink it with pleasure.
Mead Profile
Tasting Notes
Elegantly reserved notes, brut dry, deliciously crisp effervescence.
Food Pairing Notes
Smoked Fish and creamy goat cheeses
Other Notes
Winner of the Gold Medal at the 2019 Mead Crafters Competition!