A WINE LIKE NO OTHER
---

Revelatory Mead
---
We believe that the character of a honey wine should reflect the inherent flavors contained in the variety of honey from which it was made, and nothing more.
---
Fundamentally, honey is flower nectar that has been collected and transformed by honey bees. The species of flower from which that nectar is harvested determines the flavor of the honey. There are well over a quarter million species of flowering plants in the world and each one has evolved nectar with a distinct botanical essence. Our job as meadmakers is to preserve, nurture and reveal this botanical individuality from its creation in the flower to the mead in your glass.
We produce sparkling mead varietals from both monofloral and wildflower honeys. Many of our wildflower varietals are composed of honey from beehives we maintain ourselves in various ecosystems in Northern California. We source the honey for our monofloral varieties directly from other beekeepers throughout the US and around the world. The diversity of flower species serves as our palette and winemaking is our canvas.
Celebrating Since 1997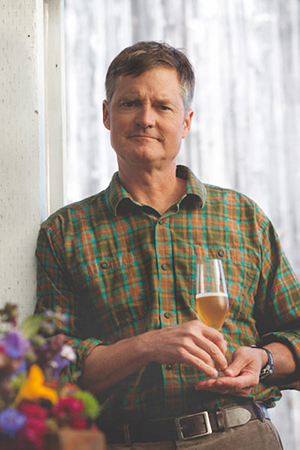 In 1995 Gordon Hull, a geologist-turned-brewer, tried his hand at making sparkling wines from honey. What began as a casual experiment led to a singular fascination with the remarkable variability of flower nectar and, subsequently, to the formation of Heidrun Meadery.
For 15 years the meadery operated as a one-man enterprise out of a small, light-industrial warehouse in Arcata, California, but in 2012 Gordon transported his operations 300 miles south to a former dairy farm in Point Reyes Station, just north of the Golden Gate Bridge. Here, Gordon has expanded his mission to include a commercial beekeeping operation, experimentation in the cultivation of bee-friendly, high-yield nectar crops and an extraordinary travel destination for worldly enthusiasts of wine, nature and conviviality.