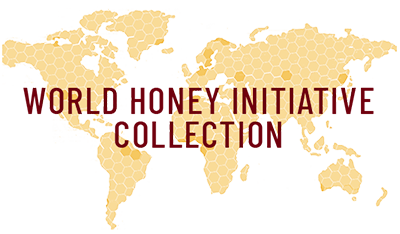 ---
DRINK TO OUR BETTER NATURE
Yes, your enjoyment of wine can benefit our planet.
Our extraordinary planet holds myriad ecosystems supporting an astonishing array of flora, As meadmakers we cannot help but wonder what exotic honeys are being produced by beekeepers tapping into the floral nectars of distant continents.
For the past few years, we've been on a global adventure with our friend Brian Woerner of The World Honey Exchange. Our mission has been to seek out communities that undertake beekeeping as a means of sustaining their people, cultures, ecosystems and our shared planet; to discover new honey varieties in the farthest corners of this wondrously diverse green orb; and to reveal our discoveries to you as only we can -- in sparkling, crisp and refreshing honey wines.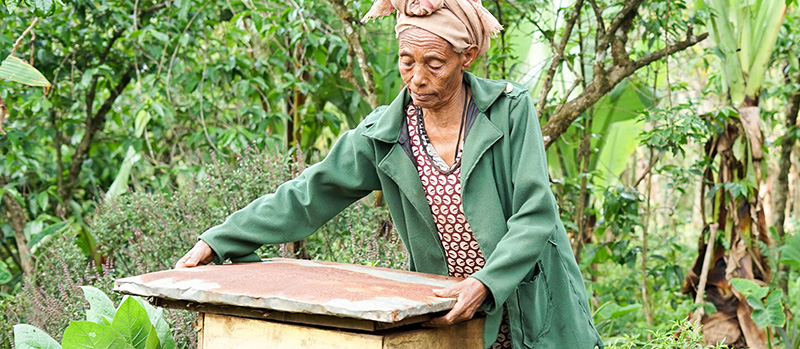 We present to you here the initial results of our enterprise; the first three varietals of Heidrun Meadery's World Honey Initiative Collection. The honeys for this collection have been sourced from regions where rainforests are at risk of deforestation due to economic pressures and the lack of viable opportunities for ecologically-balanced commercial enterprises. For these three communities, in Tanzania, Ethiopia and Chile, beekeeping represents the hope that their forests can be preserved, sustaining their way of life and providing vital carbon buffers against the rising threat of climate change.
As part of our goal to develop products that benefit the planet, we're nurturing a new market for these amazing honeys and we invite you to join us. We're enthralled and enamored by the idea that enjoying a wine – these wines in particular! – can actually benefit the planet.
---