Marin County Wildflower

---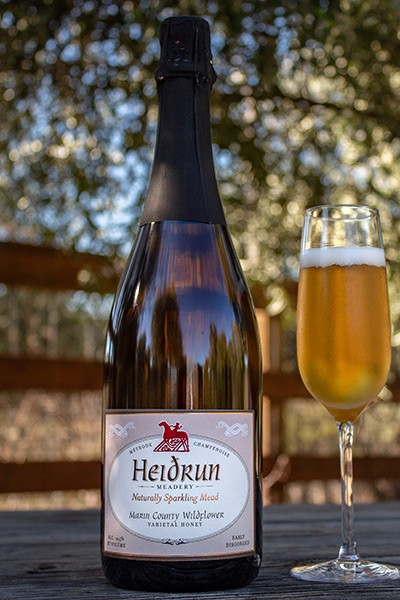 Supporting small-scale local beekeepers is an important part of our mission. These are the folks whose bees are pollinating the backyard fruit trees and flower gardens that give our community landscapes color. Brian Buxton, one example, came to us last year with a good quantity of wildflower honey from his apiary in Ignacio Valley, a few miles northeast of our farm, and asked if we would consider buying from him to help offset his beekeeping expenses. It was a lovely light straw-colored honey with a nice citric bite and the decision to take him up on his offer was easy. Besides, the honey had been harvested only hours earlier, and it doesn't get much fresher than that!
Mead Profile
Tasting Notes
This premium varietal mead is light in body, color, and flavor with lovely effervescence and a delicate citric finish. There is a beeswax note that lends a creaminess to the mouthfeel making this most cremant-like of our varietals.
Food Pairing Notes
This mead pairs perfectly with briny, raw oysters as well as creamy soft-rinded cheeses.