Oregon Blackberry Blossom

---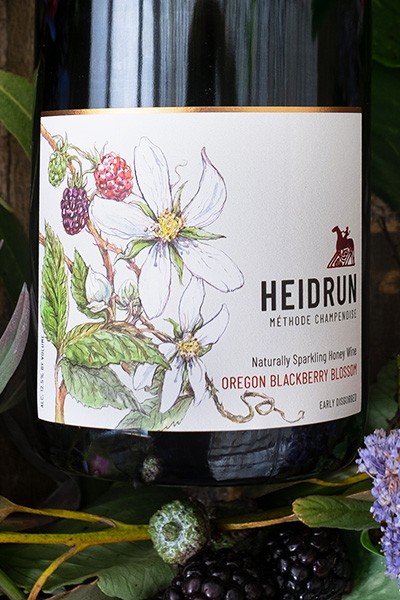 We source this honey from the same beekeeper in central Oregon from who we get our Pumpkin Blossom. The Oregon Blackberry Blossom is a deliciously light, clean and crisp Prosecco-like bubbly with a mild fragrance of jasmine blossom and green stems and subtle flavors of beeswax and propolis. Blackberry fruit notes come through as the mead warms in the glass. Sure to be a spring and summer favorite.
Mead Profile
Food Pairing Notes
Excellent with grilled fish with a Pistou sauce or a light cheese board.
Other Notes
This varietal is one of the more active varietals we have ever produced. We highly recommend following our serving instructions to serve it ICE cold and open carefully so it does not gush on you.