California Sage Blossom

---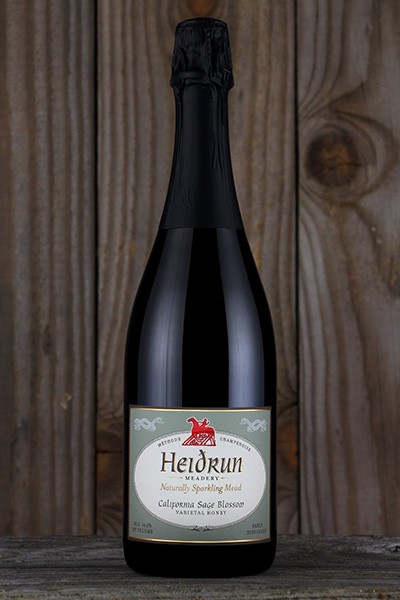 We source our black sage honey from a beekeeper in the Sierra Foothills, where it blooms in years with heavy late winter rains. The last few years of drought have meant we have been unable to replenish our stock of it. We were down to our final barrel this November when we decided to roll the dice to brew "one last batch" and pray for rain this winter. Well, we certainly got the rain and should get a bumper crop of sage blossom honey this year. We like to think that our little leap of faith helped bring its return.
This varietal is one of our most popular for its light salvia aroma and beautifully enticing honey note. We would imbibe this fresh, crisp beauty in the evening, between the main course and dessert, or alongside a Sunday Brunch.
Mead Profile
Tasting Notes
Enticing aromas of jasmine and salvia marry with succulent notes of melon in the wine.
Awards
Silver Medal Dry Single Varietal Mead 2021 Mead Crafter's Competition
Food Pairing Notes
This varietal is a perfect aperitif enjoyed with a cheese board or alongside a Sunday Brunch. It especially loves a touch of truffle.