California Orange Blossom

---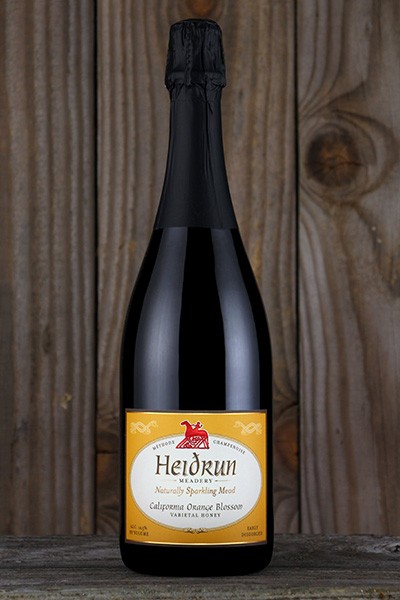 Spring-harvested honey from the orange groves of San Joaquin Valley lend delicate orange blossom floral notes and a mineral finish to this brut dry, crisply effervescent and brightly sparkling wine. This truly is "Springtime in a bottle"!
Mead Profile
Food Pairing Notes
Serve with any dish that accommodates a refreshing chilled wine with floral/citrus notes, from the traditional Sunday brunch to spicy Thai and Indian cuisine.
Other Notes
Rowen Jacobsen wrote about this varietal in his book, American Terroir": "It's almost unfortunate that Heidrun's bubbly is automatically compared to Champagne, because the two are very different experiences. One epitomizes northern France and the flourishing of beauty, art and culture in a gray climate; the other is pure California seduction. Champagne tastes like winter in Paris; Heidrun Orange Blossom mead tastes like spring."